I can't believe this is my 100th post. I started posting December 26th almost one year ago. I can't believe that I've stuck with it but I've come to enjoy it.

Tonight the kids decorated a gingerbread house with Keith.


I've been making my cookies for the cookie exchange tomorrow, I can't wait!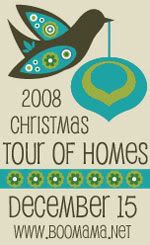 Here are some random pictures of our Christmas decorations.


I collect music boxes and this is my favorite one that I received from my awesome sister!